Electronic
Driver Logs
It's no secret that TruckLogics has one major goal: to make running your transportation business easier. Which is why we're always looking for improvements in our own app, and which led us to creating a new electronic driver logs app.
As part of our ongoing mission to make your transportation business easier, we've implemented a new electronic driver log feature into TruckLogics.
With this new feature, long haul truckers can easily complete their hours of service entries with just a few keystrokes! This intuitive process is as easy as dragging a finger — but we also support manually adding your hours. Using auto location, creating a driver log graph is easy, and it lets you avoid the handwritten log altogether. Plus, you'll save space not having to carry a log book with you!
With our new
e-log app
Drivers and carriers can eliminate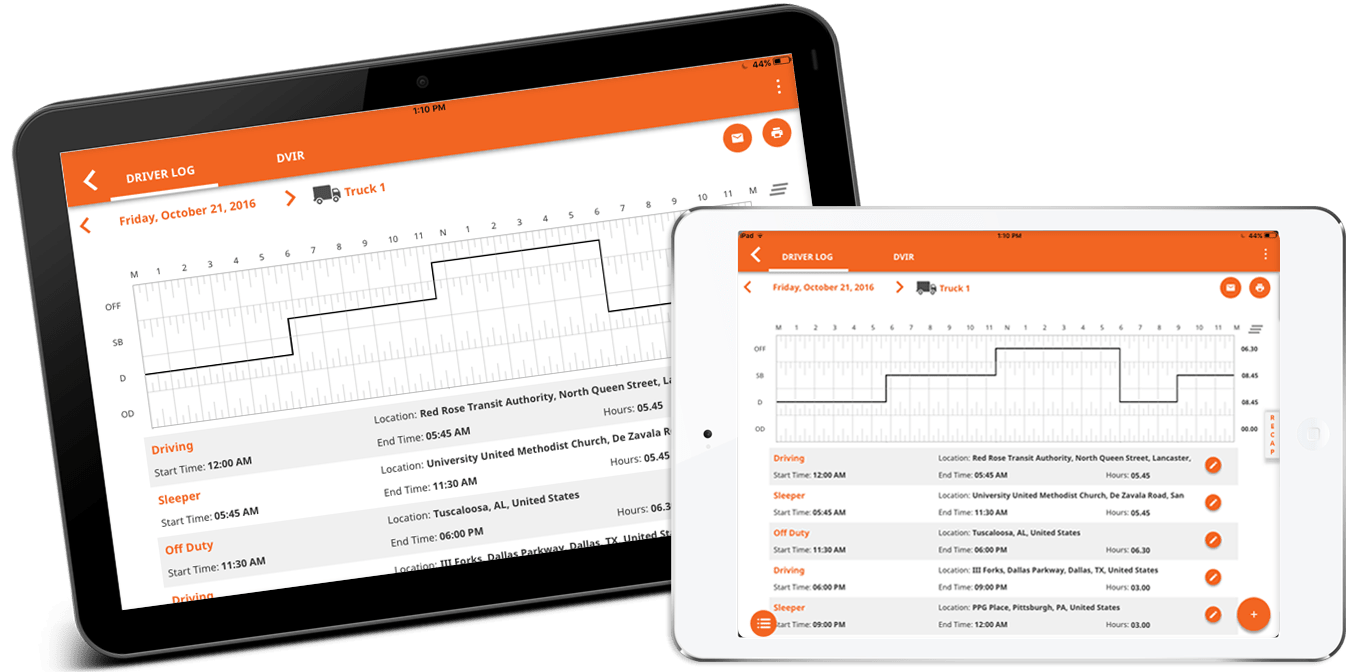 The need for paper log books
The guesswork of driver DOT compliance
The high cost of managing driver log records
Print and email log directly from the TruckLogics app
Track their different types of hours in an easy to use electronic driver log
Best of all, this app is designed to make your life easier. While electronic driver logs have been a controversial topic, we wanted to create something that would work for any trucker. We've created a simple and easy way for truckers to add their records and remain DOT compliant.
benefits of the
TruckLogics

Electronic Driver Log
Real-Time, web-based data

Intuitive graph system reduces log entry time

Reduce time spent processing, archiving, and retrieving saved log data

Easy-to-read electronic driver logs detail status change, location, and current compliance status
Log inspections, giving driver maintenance accountability per trip

Increased productivity and profitability

Higher levels of compliance, resulting in less DOT fines
Frequently Asked
Questions
See What Our
Trucklogics

App Can Do
for Your Business