API for ELD Integration
TruckLogics' API allows any ELD provider to send data to TruckLogics for easy integration. Other Trucking Management Solutions (TMS) only support one type of ELD, with TruckLogics you can use your choice of ELD provider.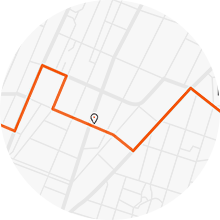 Multiple Fuel Card Integration
There's no doubt that fuel cards allow trucking businesses to save money at the pump, but the real benefit comes with saving time. Since fuel is the number one expense and the most common expense, reducing the hours spent inputting data is very important. Accurate fuel reporting ensures drivers know that no fuel purchases are missed.
TruckLogics provides multiple fuel card integrations to give trucking companies more choices as they manage their business while on the road.