7 Reasons why TruckLogics is Essential for Trucking Fleet Management
Download our Introductory guide to see how you can make use of TruckLogics' fleet management solution to manage your fleet efficiently.
---
How TruckLogics will simplify

your Trucking Fleet Operations
Before TruckLogics
Multiple systems needed to manage your business
Piles of paper documents
Complex reporting
Needed a CPA to run your business
After TruckLogics
A single system to run your entire business
Everything online
Accurate calculations & smart reports
Spend less on managing and focus more on running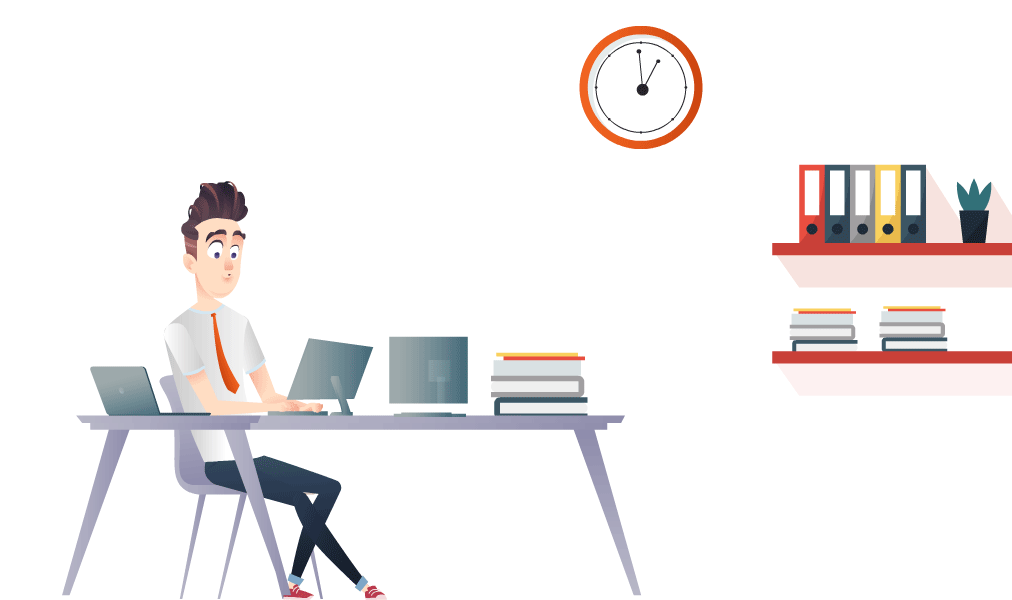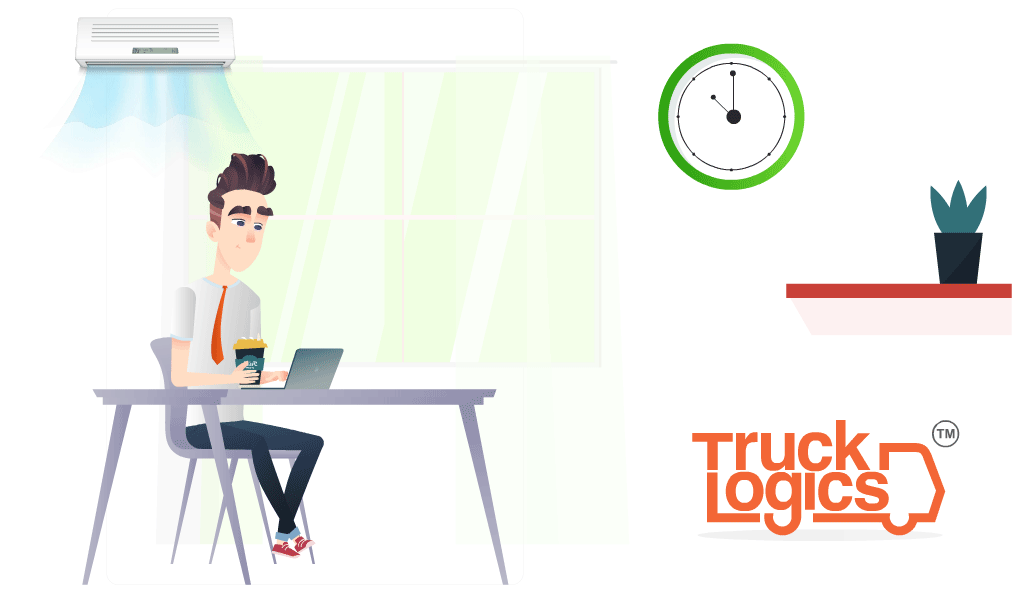 ---
What Fleet Managers can do

with the TruckLogics Fleet Management Software
Driver Settlement
Record settlements for the payments you make to your drivers including hauling fee, advance payment, deduction or reimbursement, and more. Tracking all your paid and pending settlements makes your account
management simple.
Reports
Generate reports to track your business' financial health, driver payments, customer revenues, Truck & Trailer reports, and IFTA reports.
Documents
Manage all business related documents securely and send them via email in a click of a button.
Dispatch Management
Efficiently manage loads, dispatches, invoices, and more. Plus, adding check calls and planning the right routes for the dispatch with fuel optimization makes your deliveries easy.
Settlement Accounts/Expense Accounts
Track and manage driver settlements and expense accounts based on your business needs. The approved expenses are automatically accounted for as reimbursements in the driver settlements. With our new EFS integration, you can manage all your fuel card expenses in TruckLogics.
Truck Zone
Manage all your trucks and trailers. Schedule truck and trailer maintenance, set driver preferences, and get instant email reminders on upcoming maintenance tasks.
Multi-user Access
Create accounts with role-based access so that your staff can access different sections of the account. Roles determine the access rights of the staff member.
Address Book
Save and store the contact information of any business or individual involved in your trucking business. You can also sync your customer's, carrier's, broker's and vendor's contact information with QuickBooks.
Freight Tracking
Track freight movement in real-time when your driver uses the TruckLogics mobile app with a GPS-enabled device. The mobile app can automatically send check calls when a driver enters or exits a virtual geofence
boundary set by you.
Efficiently notify your customers by sending email on the freight status.
---
Customer
Success Stories
Learn how
TruckLogics helped a customer to understand how vital a multi-user environment

can be and how role-based accounts can make their job easier
Challenge:

Managing a large fleet on your own is not an easy task. One of our customers was struggling to organize fleet operations and share information among their staff.
TruckLogics' Solution:

Our Multi-User Access feature helped them to:
Get assistance from their staff by creating accounts with different user roles.
Create user roles like Dispatchers and Office Managers.
Each user is provided with access specific to their user roles.
Collaborate on fleet operations and share information from one another to work together.
Result:

The multi user feature was a great solution for staff to work together in managing fleet operations efficiently.

The Multi-User Access feature in TruckLogics was simple, easy to use, and unbelievably helpful for managing the staff and our fleet operations effectively.
- Austin,
Fleet Owner
---
Learn how
TruckLogics helped manage and track pay

for all trips associated with each driver
Challenge:

A large fleet manager operating lots of trucks and drivers was having a hard time managing and tracking their driver payments. They wanted to track how much had been paid for each trip, including the reimbursements and deductions.
TruckLogics' Solution:

With TruckLogics, they were able to:
Manage settlements for their drivers for a single dispatch or for a period of time.
Make payments for hauling fees, advance payments, deductions, reimbursements, and more.
Result:

The fleet manager was able to track all the paid and pending driver settlements and manage their business accounts easier than ever before. All their pending payments and make payments were in one place and adding recurring deductions saved them time. They were able to approve expenses that are reflected in driver settlements.

We appreciate TruckLogics for its accounting process that made driver settlements and our other finances simple. Thank you for making it so easy!
- Justin,
Fleet Owner
Choose from the different plans based on your fleet requirements
Small Fleet

(3 - 7 Trucks)

Pricing Starting at

$29.95

/ month

Mid Fleet

(8-14 Trucks)

Pricing Starting at

$49.95

/ month

Large Fleet

(15+ Trucks)

Pricing Starting at

$79.95

/ month
Small Fleet

(3 - 7 Trucks)

Pricing Starting at

$26.95

/ month (billed yearly)

Mid Fleet

(8-14 Trucks)

Pricing Starting at

$44.95

/ month (billed yearly)

Large Fleet

(15+ Trucks)

Pricing Starting at

$71.95

/ month (billed yearly)
Frequently Asked Questions about our Trucking Fleet Management System
How to provide access to the staff with different user roles in TruckLogics?
In truckLogics, Multi-User Login Access feature allows you to create user roles like,
Driver
Dispatcher (Can Create Load)
Dispatcher (Can't Create Load)
Office Manager
To provide access for a staff member, you need to choose a user role and create an account by providing their email address and a password. Upon account creation, an invite email with a secure URL along with the credentials will be sent to the users. With these credentials, they can access their respective accounts through the web portal and mobile app.
What reports are available for fleet managers in TruckLogics?
Here are the reports that are available to manage your fleet:
Profit and Loss Report - Gives an overview of the money spent as expenses or received as income to your business.
Year-End Tax Report - Tracks each dollar earned and spent against your business during the entire tax year.
Customers Revenue Report - Provides information on the top customers in terms of revenue.
Driver Payment Reports - Gives detailed statements of all payments settled to each driver during a particular time period.
Unit Reports - Shows detailed information on your trucks and trailers including their license, insurance, maintenance schedule tasks, and more.
IFTA Reports - Shows all miles driven, fuel used by your trucks, and the total fuel tax due to your base state.
Will I be reminded of my truck maintenance tasks?
You can opt to receive early notifications of truck or trailer maintenance tasks. To set the reminder, select the 'Maintenance Dues' option under Reminder >> Event Based Alerts in the TruckLogics Settings.
Click here to know more about truck fleet maintenance with trucklogics.
What Our Customers Are Saying

About Our Trucking Fleet Management Software
Ready to Start your Free 15-Day Trial with

our Trucking Fleet Management Software