TruckLogics is now Integrated with EFS, the Leading Fuel Card Provider.
Import your Fuel Card Transactions to simplify IFTA Reporting & Recordkeeping. Try It Now
How Our EFS Fuel Card Integration Works
With our EFS integration, you can directly import all your fuel purchases. Simply connect your EFS account and begin importing any expense transactions you need. This data can be used for driver settlements, IFTA reporting, recordkeeping, and much more!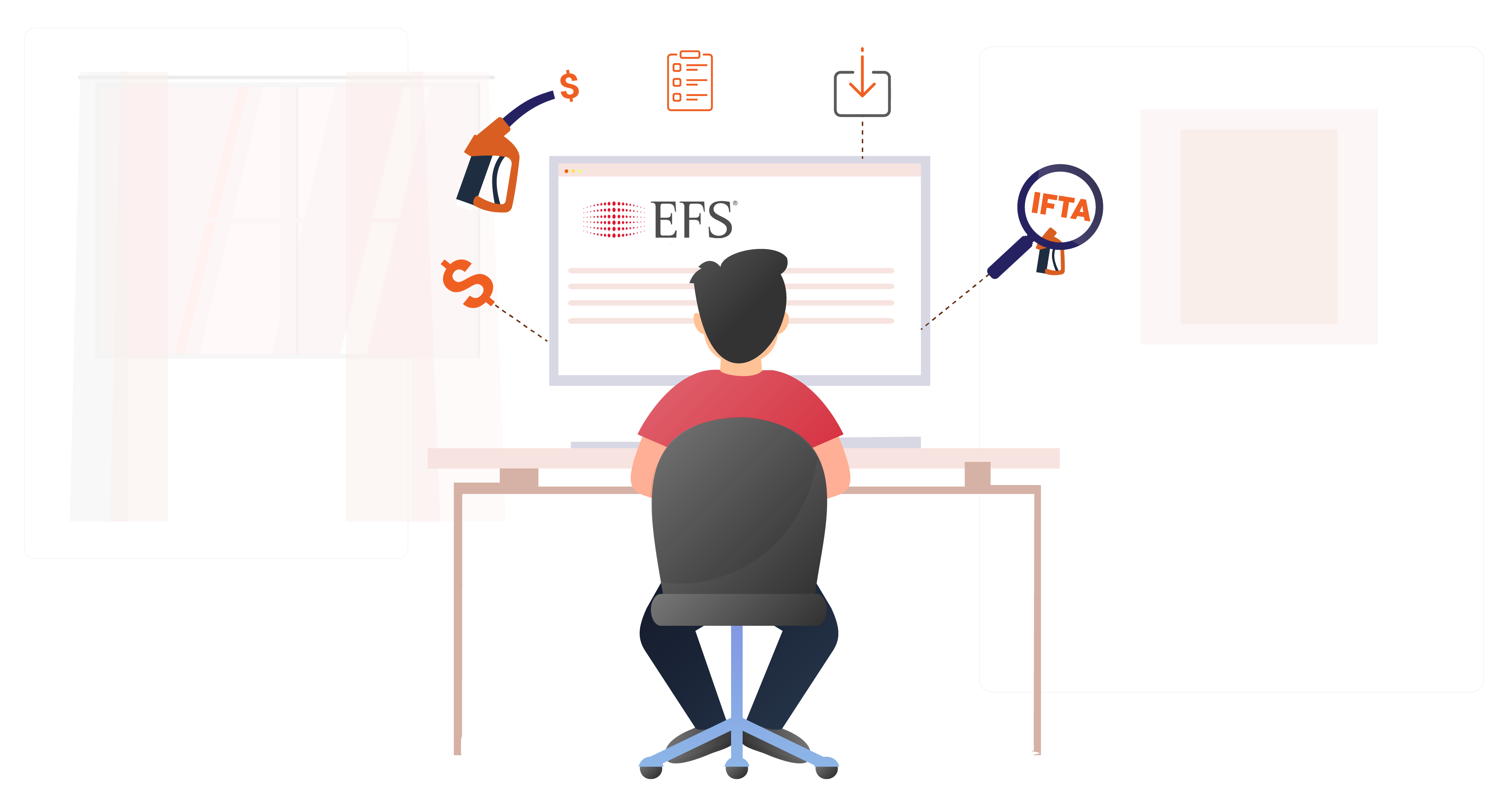 How Our EFS Integration Helps You
Seamlessly Import Fuel Card Transactions

Instead of manually recording fuel expenses or uploading a spreadsheet, you can directly import your fuel card purchases.

Simplified IFTA Reporting

Save time and increase the accuracy of your IFTA reports by easily importing all your fuel purchases.

Reduce Paper Documentation

All your fuel receipts are stored in your EFS account and can be added to your TruckLogics account.
What You Need To Use Our EFS Integration
An active TruckLogics account
A valid EFS fuel card and account (Don't have an EFS card? Contact us today to get one!)
Matching records for truck unit numbers and driver name information on both systems.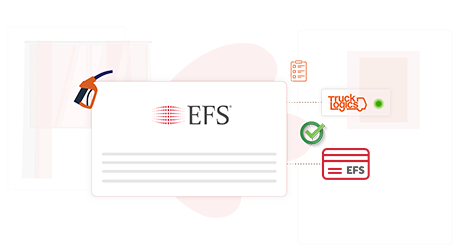 How To Use Our EFS Integration
Importing your fuel purchases is simple! Just follow these steps:

Connect your EFS account

Choose a fuel expense date range

Review & Import your fuel expenses