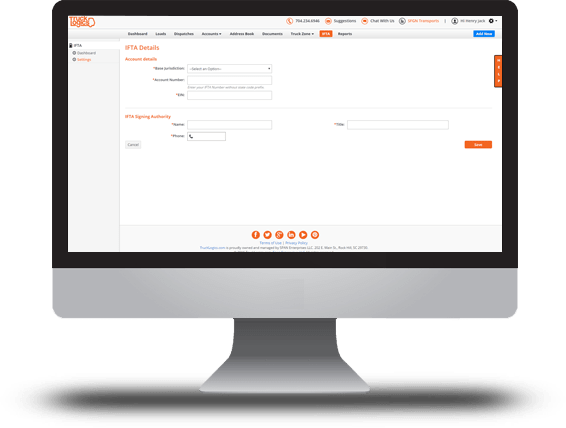 IFTA
Easily edit and manage all IFTA records
TruckLogics is your new home for IFTA record-keeping. Access your IFTA records anywhere, and update or edit your records as needed.
Email or Print the load
Generate IFTA reports each quarter from your trip sheets. Email or print these reports, and use the totals to correctly complete your IFTA return.
ProMiles
ProMiles provides the most accurate address-to-address routing available for transportation professionals. Select ProMiles when recording your trip sheets, and the precise trip mileage is automatically recorded.
Watch Video