Less Than TruckLoad (LTL) Feature lets you dispatch multiple loads to one truck simultaneously and automatically generate separate invoices for each client.
Try TruckLogics for FREE!
Start Your 15 Day Free Trial
Less Than Truckload (LTL)
As any LTL (Less Than Truckload) operator knows, you have plenty to worry about when you're managing multiple shipments. You're gonna need reliable LTL dispatch software built for your kind of operation. With TruckLogics as your LTL trucking software, you're covered—even down to the accounting. Let's face it, the more you can do automatically, the less you need to do manually—letting you save time and slim down operating costs.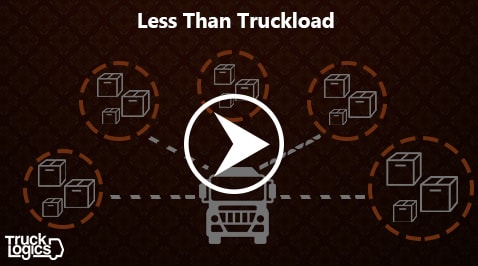 The Complete Trucking Software Solution for LTL Transportation Companies
As a trusted online trucking software system, TruckLogics is known for helping owner operators, fleet owners, carriers, brokers, shippers, and logistic service companies—as well as those who do it all. With our advanced LTL dispatch software, managing and dispatching multiple loads from a single or multiple customers on a single truck is easier than ever. Plus, you can automatically generate separate invoices for each customer and individual loads depending on how you decide to charge for services rendered.
There's no question that your LTL dispatch operations can benefit from an online trucking software like TruckLogics. Our features include full accounting capabilities, as well as integrated dispatch management software with ProMiles truck routing software integration.
As the premier LTL dispatch software, TruckLogics allows you to:
Create shipping and delivery details through our backend locational integration with customer records in your address book.
Improve load efficiency with accurate automated rate calculation when dispatching freight.
Generate a separate, precise, and professional looking invoice for each customer that can be printed or shared via email.
Update Check Calls to determine the status of the load and assigned driver, allowing you to update the recipient and shipper.
Use ProMiles to automatically generate automatic trip sheets and accurate mileage tracking for your quarterly IFTA tax reporting, route planning, and optimal dispatching of freight.
Track fuel expenses, equipment costs, toll charges, and driver settlements.
What are the Benefits of TruckLogics as your LTL Dispatch Software?
You can optimize the efficiency of LTL with your trucks, allowing you to take extra loads when you have room.
You can focus on optimal freight schedules and increase your LTL tracking capabilities.
Allows for granular control over how and where loads are taken.