Plan, Optimize, and Track


Mileage accurately

Promiles, #1 Routing Software helps truckers to find out the best, most accurate, most up to date mapping, mileage, and routing data of your trucks.
Plan Routes and Optimize Fuel Usage for Trips
Our ProMiles integration helps you choose the routes that are best suited for heavy vehicles, eliminating backtracking, detours, and out-of-route mileage. The Route Planner plans the whole trip for you, down to the last mile. The distance is automatically calculated for the trip based on the start and end points of the dispatch. You can easily add or remove stops at any time and look for cheaper fuel stops along the route.
Plan, Optimize, and Track Mileage accurately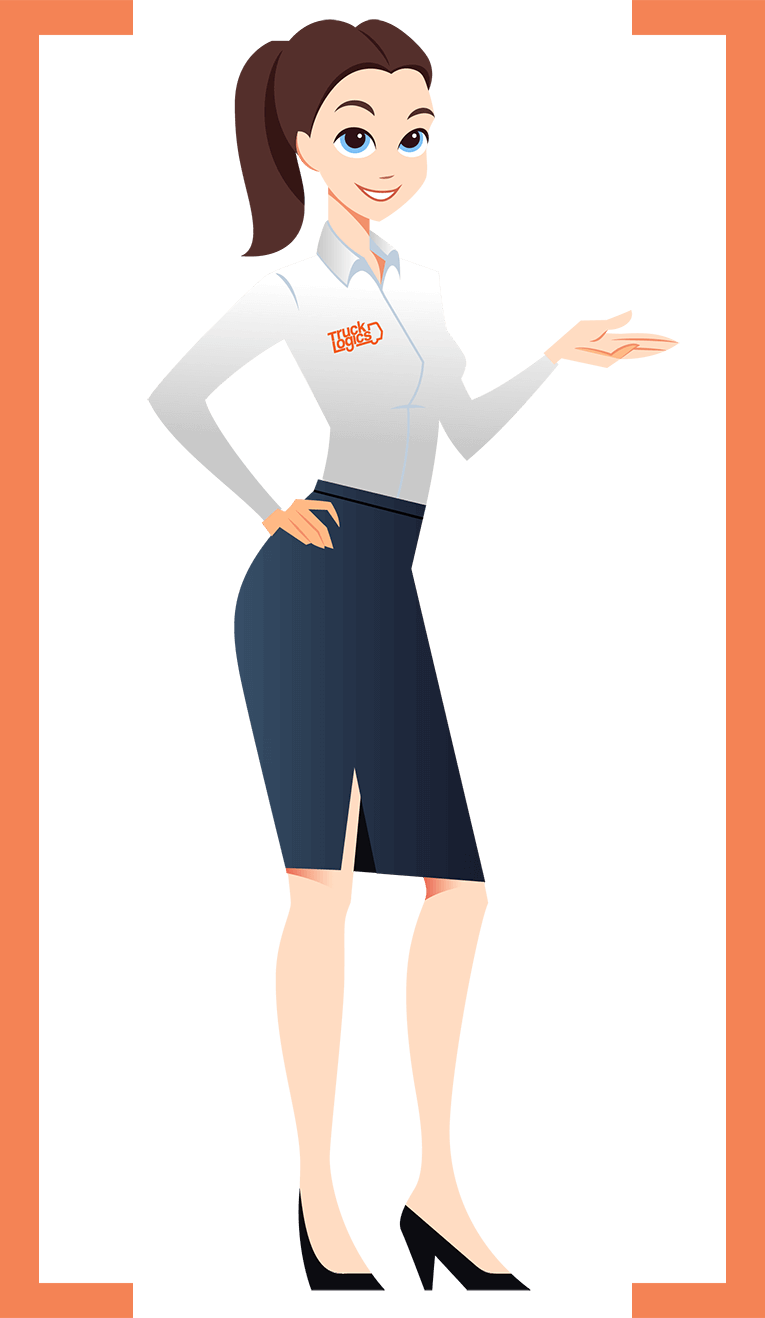 Plan Precise Routes
The Route Planner uses ProMiles to find you the best route for your trip. You can add or remove stops for alternative routes and navigate based on the most practical or shortest route. ProMiles will even let you know how long you'll be on each route based on your trip's starting and ending point.
Optimize Fuel Usage
Save money on fuel optimization with ProMiles. Search for fuel stops, the price of fuel along the trip route, and the distance to the next fuel stop. That way, drivers can plan where to stop for fuel.
Quickly Generate Trip Sheets
With ProMiles integration capabilities, trip sheets can be completed with the click of a button -- you don't have to fill them out manually anymore! Each trip sheet can be filled out using the most practical or shortest route available. The most practical route finds you the more desirable heavy vehicle route, while the shortest finds the most efficient route between two points.
Easy IFTA Reporting
For IFTA reporting, the distance & fuel data is automatically imported from your dispatches. With our ProMiles integration capabilities, the trip details will automatically calculate IFTA and non-IFTA mileage traveled in each jurisdiction.
The Benefits of our

ProMiles Integration
Plan trips using our route planner.
Look for cheaper fuel stops along each route.
Add or remove stops and detours.
Fill out trip sheets with the click of a button.
Generate invoices & driver settlements from trip sheets.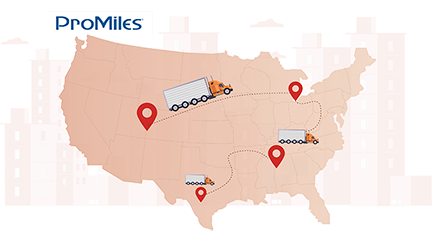 Preview of our

Trucking Software Features