Simplified invoicing and billing

for Trucking Businesses
Our trucking management software puts you in control with time-saving invoicing and billing features. Our platform has everything you need to manage your trucking business.
Simplify your trucking business invoicing

and billing with TruckLogics
TruckLogics makes trucking business invoicing and billing simple. Our incredible trucking software helps you craft professional invoices, record payments received, get automatic invoice reminders, factor your unpaid invoices, and get paid faster.
TruckLogics is an all-in-one cloud-based trucking software providing industry-leading solutions to transportation companies of all sizes. We are dedicated to helping you stay on top of your business invoicing and billing. Send professional invoices, get paid faster and spend time doing what you enjoy, with TruckLogics.
Our invoicing software does it all

for your trucking business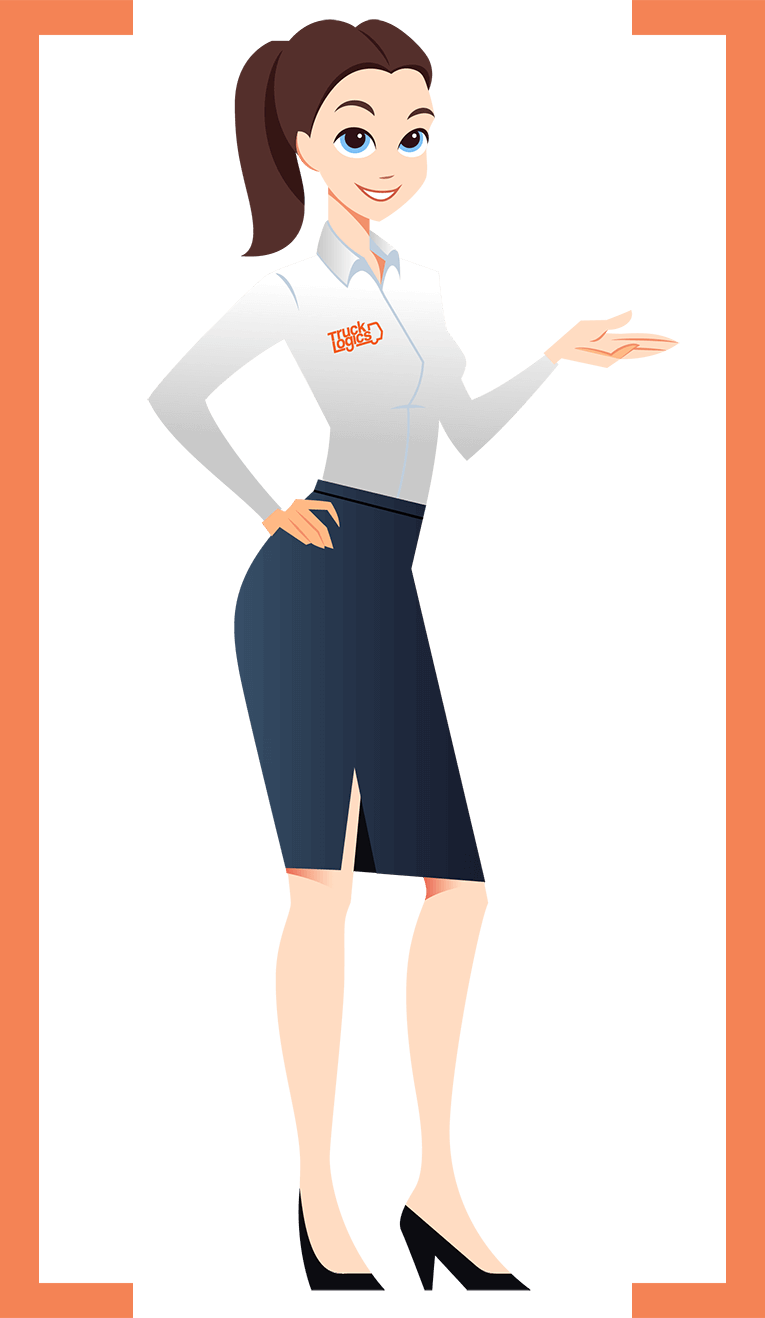 Custom Invoicing
Generate accurate and professional-looking invoices instantly and get paid faster. Create invoices with customized payment terms, tax rates, instructions, Terms and Conditions, and more.
Invoice Alerts and Reminders
Get automated invoice reminders to follow up on outstanding invoices and get paid on time. All you have to do is enter how many days in advance you would like to be reminded. Never miss another pending invoice!
Invoice Tracking
Tracking your invoices is easy with TruckLogics. You can track open, fully paid, partially paid, and voided invoices. Our Aging Report also gives a detailed record of unpaid invoices and how long they've
been outstanding.
Download, Print, or Send Invoices
You can easily download, print, and email the invoices to your customers with TruckLogics. You can also export your invoices to your QuickBooks account or in Excel file format.
Record Payment
Record full or partial payments received from your customers for their invoices. You can also record payments made by a single customer on multiple invoices at the same time. TruckLogics lists the unpaid invoices for the customer while you record their payments.
Factor Invoice
In TruckLogics, you can quickly choose a factoring company and sell your invoices at a discount for a lump sum of cash. Factoring helps you cover any funding gap caused by slow-paying customers. You can record the advance payment and subsequent payments made to you by the factoring company.
The Benefits of Our

Invoice & Billing Features
Easily track every invoice you generate for customers.
Customize professional-looking invoices instantly and get paid faster.
Convert your unpaid invoices into real cash by
factoring invoices.
Get reminders on the invoices that are due for payment.
Record payments against multiple invoices
for a customer.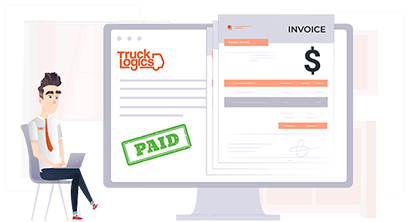 Preview of our

Trucking Software Features
Generate accurate invoices with TruckLogics
---
Ready to try the invoice & billing features in

our Trucking Management Software?